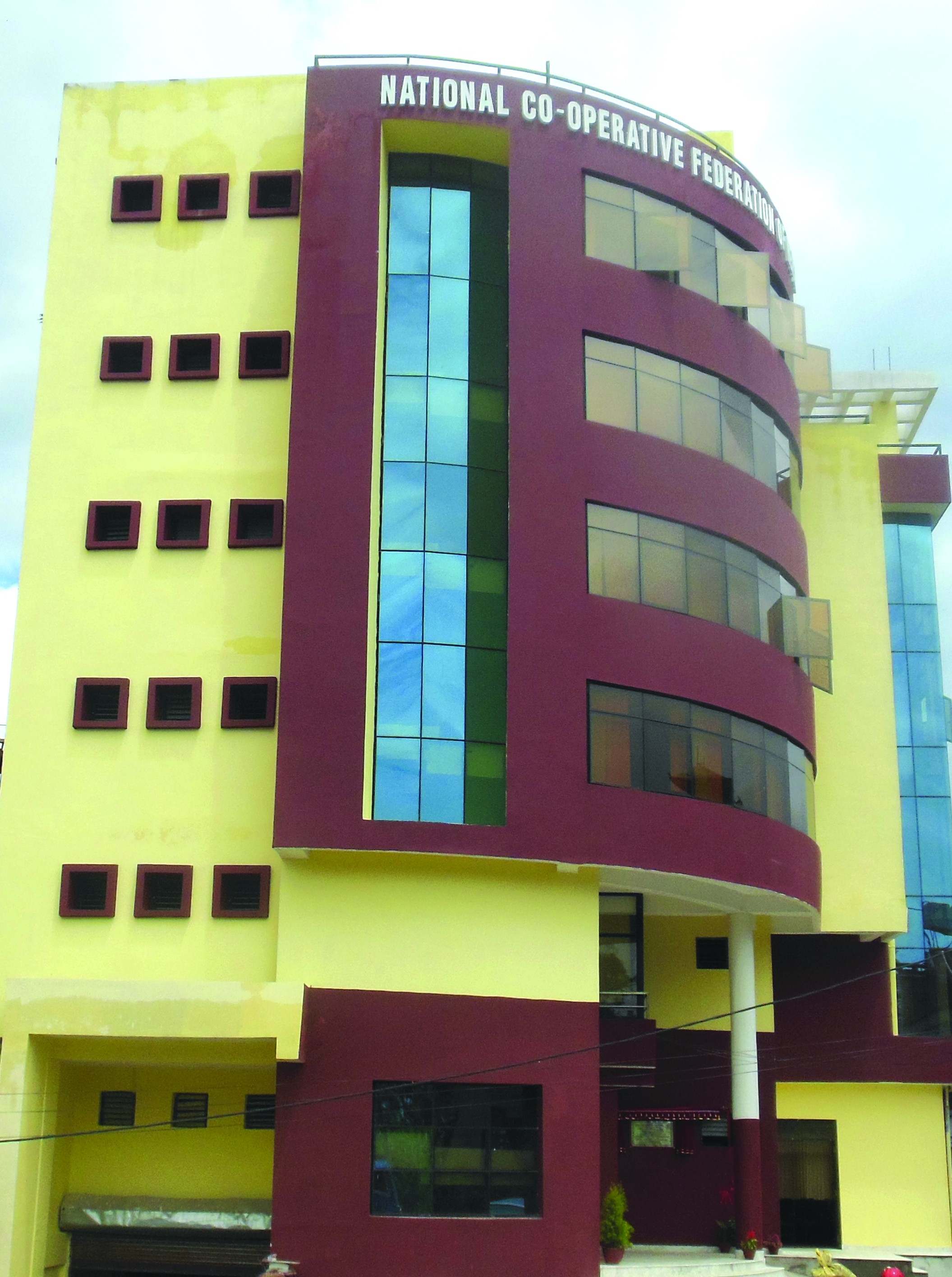 NAMASTE & WELCOME TO
INTRODUCTION OF NCF
The National Cooperative Federation of Nepal (NCF) is the apex body of cooperatives of all types and levels in Nepal. NCF was founded on June 20, 1993 based on the universally accepted cooperative values and principles. It functions as a bridge between cooperatives and the government at the national and international levels and leads the cooperative movement of Nepal.
NCF is the leading advocate for the cooperative movement at the national policy level. In coordination with cooperative organizations at different levels, NCF was able to endorse the cooperative sector as the third pillar of the economic development in the Constitution of Nepal 2015. After the state restructuring, a three-level government is envisaged which consists of federal, provincial and local level governments. To adapt to the new federal structure, the Cooperative Act 2017 was promulgated and came into effect. NCF has been instrumental to provide tangible feedback regarding national cooperative policies and programs to strengthen cooperatives and to promote an inclusive, equitable and sustainable development of the country.
NCF, as an active member of the International Cooperative Alliance (ICA) and the Network for the Development of Agriculture Cooperatives (NEDAC), has also been playing an active role in the international cooperative movement. NCF successfully conducted the 1st and 2nd Cooperative Congress in Kathmandu with the participation of high level national and international delegates including the Chairman of ICA.
01.
Our Vision
A leading Federation of Sustainable and Decent Cooperative Movement
02.
Our Mission
Development of strong and capable member associations by providing quality services through competitive manpower,

Promotion of technology-friendly well-governed cooperatives based on policies, plans and programs,

Strengthening the cooperative movement by developing coordinated relations with the stakeholders
03.
Core Value
Commitment

Inclusiveness

Excellence

Transparency

Innovation

Sustainability
04.
Strategic Pillars
Enabling Environment

Self Regulation and Governance

Robust Member Unio

Professional and Sustainable Federation